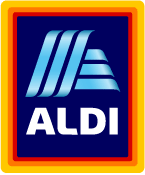 Job Information
ALDI

QA Engineer - Automation

in

Aurora

,

Illinois
We're ALDI, one of America's favorite grocers. We've grown a lot in the past few years, expanding our reach and customer base all around the country. Whether it's in customer service or our exceptional products, we owe our success to the efficiencies we create in every corner of our company and the people at each level who make that happen.
Our National IT Services department supports every part of our organization – from Finance and Project Management to Logistics, Operations, Warehouse and more. Our team of IT managers, analysts, specialists and service desk technicians drive innovation and lend their expertise to our people across the entire company, building careers that are both challenging and rewarding.
In this role as a QA automation engineer, you will work with business analysts to create automated test cases for our global e-commerce platform. The ideal candidate will be a great communicator who appreciates the responsibility of working on small teams. This is an exciting opportunity to work on an agile development team with international travel opportunities. Candidates must have experience with Selenium, Cucumber, Cypress.io, JavaScript, CSS, and testing Mobile Development Frameworks (Android and iOS). Additional experience with Xray for JIRA would aid in the success of the candidate. ALDI empowers employees to lead themselves, so self-motivation is a must. With this position comes a 6 week training course and on the job shadowing that will allow you to understand the day-to-day responsibilities.
Position Type: Full-Time
Duties and Responsibilities:
Must be able to perform duties with or without reasonable accommodation.
• Design, build, test and implement automation workflows and monitoring.
• Reviews requirements / detailed design for testability.
• Creates & aligns automated test cases & test data requirements.
• Reviews migrated data regarding coverage of test data requirements.
• Implements and maintains test cases and test automation according to test case specifications.
• Executes automatic test cases according to test plan.
• Creates defects in defect management tool and supports defect resolution.
• Provides support to users and contacts appropriate internal personnel or external vendors when further expertise is required.
• Assists with national and international projects, including testing and deployment.
• Performs development of automated tests and testing of software solutions.
• Participates in the overall development of existing solutions, including the deployment of all changes and upgrades.
• Adheres to standards, policies, and pre-established guidelines to perform the functions of the job.
• Is entitled to submit expenses for all business-related reasons in accordance with company policies.
• Identifies project issues and recommends corrective action as appropriate.
• Recommends process improvements for area of responsibility.
• Assists in communicating and modeling the overarching company strategy and core values of the organization to create a proper work environment and sense of teamwork among employees.
• Adheres to and assists their direct leader in ensuring compliance standards, policies, and pre-established guidelines to perform the functions of the job, including all project management related responsibilities.
• Ensures national programs meet requirements for security and integrity of information.
• Maintains, manages and understands user requirements and issues, participates in project or committee meetings as required, reports on project health on international and national projects of lesser scope.
• Supports IT Project Manager or Manager IT in the delivery of project objectives and deliverables.
• Acts as a knowledge source and mentor for team members.
• Collaborates with team members and communicates relevant information to leadership.
• Upholds the security and confidentiality of documents and data within area of responsibility.
• In addition to the position responsibilities mentioned above, the individual has the responsibility to carry out individual tasks as requested by their superiors which are of the nature of the job description or result out of necessity of the business.
Job Qualifications:
ALDI Acts Competencies:
Perform within ALDI Acts competencies as outlined below.
• Collaborates and Cooperates with Team: Commits to and supports a collaborative and high-performing working environment with peers and managers.
• Drives for Success: Seizes opportunities and proactively takes concrete actions to complete tasks. Goes the "extra mile" and persistently overcomes obstacles to improve outputs.
• Focuses on the Customer: Seeks to understand underlying customer needs to create value. Drives the team to maintain focus on customers.
• Plans and Prioritizes: Sets priorities and organizes information in order to efficiently and effectively achieve positive results.
• Thinks Critically and Resolves Problems: Responds to emerging problems in an accurate and timely manner. Where possible, leverages available resources to address situations before they occur.
Job-specific Competencies:
Knowledge/Skills/Abilities
• Gives attention to detail and follows instruction.
• Excellent verbal and written communication skills.
• Excellent organisational and time management skills with the capability of working towards tight deadlines.
• Prepares written materials to meet purpose and audience.
• Develops and maintains positive relationships with internal and external parties.
• Ability to interpret and apply company policies and procedures.
• Ability to understand overall data flow from user specifications considering all input and output, hardware, software and the operating environment.
• Proficient with office productivity software.
• Ability to translate business needs into efficient and effective solutions.
• Ability to communicate with business representatives of all levels and comprehend business needs.
• Competent technical skills, ingenuity, and creativity.
• Knowledge of software development and development infrastructures
• Skill of preparing written materials such as documentation, correspondence and reports to meet purpose and audience (attention to detail).
Education and Experience:
• Bachelor's Degree in IT or a related field required.
• A minimum of 4 years of relevant experience in Quality Assurance (QA).
• A combination of education and experience providing equivalent knowledge.
• Experience in software testing: ISTQB Certified Tester Foundation Level, ISTQB Agile Tester Extension, and ISTQB Test Automation Engineer certifications preferred.
• Experience with agile software development and methodologies such as SCRUM.
• Experience with the Git version control system.
• Experience with hands-on knowledge of test concepts, tools, and methodologies.
• Experience with Selenium, Cucumber, Cypress.io, JavaScript, CSS, and testing Mobile Development Frameworks (Android and iOS) preferred.
• Knowledge of Xray for JIRA a plus.
• Knowledge of SAP Cloud Platform / SAP Gateway a plus.
• Experience in and working with ITIL processes.
Physical Requirements:
• Work is performed in an office environment where a computer, telephone and other office equipment are used as needed to perform duties.
• Regularly required to sit, reach, grasp, stand and move from one area to another.
• Constantly and repeatedly use keyboard/mouse.
• Occasionally required to push, pull, bend, lift and move up to 25 lbs.
Travel:
• Quarterly international travel required.
ALDI offers competitive wages and benefits, including:
401(k) Plan

Company 401(k) Matching Contributions

Employee Assistance Program (EAP)

PerkSpot National Employee Discount Program
In addition, eligible employees are offered:
Medical, Prescription, Dental & Vision Insurance

Generous Vacation Time & 7 Paid Holidays

Short and Long-Term Disability Insurance

Life, Dependent Life and AD&D Insurance

Voluntary Term Life Insurance
Click here to learn more about the benefits ALDI has to offer (https://careers.aldi.us/benefits)
ALDI is committed to equal opportunity for all employees and applicants. As a proud Equal Opportunity Employer (EOE), we do not discriminate based on race, color, national origin, ancestry, citizenship status, religion, sex, sexual stereotyping, sexual orientation, gender, gender identity, gender expression, age, marital status, mental or physical disability, medical condition, genetic information, military or veteran status, pregnancy (which includes pregnancy, childbirth, and medical conditions related to pregnancy, childbirth, or breastfeeding), or any other protected characteristic. Employment may be contingent upon ALDI's receipt of an acceptable and job-related drug test, motor vehicle report, and/or reference check, as applicable and permissible by law.