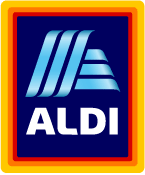 Job Information
ALDI

Manager Corporate Responsibility - Corporate Giving and Community Initiatives

in

Batavia

,

Illinois
We're ALDI, one of America's favorite grocers. We've grown a lot in the past few years, expanding our reach and customer base all around the country. Whether it's in customer service or our exceptional products, we owe our success to the efficiencies we create in every corner of our company and the people at each level who make that happen.
Have a passion for doing what's right? So do we. Because we don't just keep our prices low. We're also using our innovations to lessen the impact of our practices. In the past couple of years, we've sponsored health and wellness programs, embraced solar power and so much more. On our Corporate Responsibility team, it's as much about protecting our planet as it is our people – and your work will help do just that.
Position Type: Full-Time
Duties and Responsibilities:
Must be able to perform duties with or without reasonable accommodation.
• Assures the training, development, and performance of their team's staff to retain a motivated, professional workforce that achieves their career objectives.
• Recruits and recommends qualified employees for their team's staff positions.
• Approves all time-off requests for direct reports.
• Establishes and communicates job responsibilities and performance expectations to their team to assure mutual understanding of desired results; resolves internal or external barriers that prohibit successful goal achievement.
• Understands the overarching company strategy, as well as communicates and models the core values, of the organization to create a sense of teamwork and membership among employees.
• Supports their direct leader with regard to advising the Corporate Responsibility policy of the company, membership in associations, and cooperation with external consultants for their area, as well as in representing the company in associations and initiatives.
• Advises their direct leader with regard to dismissals, transfers, and promotions of direct reports.
• Plans necessary business trips in consultation with their direct leader.
• Advises and provides support to their direct leader on stakeholder engagement and topics for discussion at International Corporate Responsibility meetings.
• Liaises with authorities as required.
• Consults with leadership on the development of their team's strategy.
• Advises leadership to source external vendors for applicable services when appropriate.
• Liaises with regions to ensure timely and efficient communication flow.
• Consults with the business to effectively design and streamline applicable processes within the organization.
• Keeps up-to-date on external best practices and relevant changes to their field/area; communicates updates to leadership.
• Conducts the annual performance review with direct reports.
• Analyzes market and societal developments in the Corporate Responsibility area, compiles professional information, and proposes new concepts and fields of action.
• Assists his/her direct leader in generating internal and external reports.
• Assists in monitoring and consolidating national and international Corporate Responsibility reports.
• Participates in National and Specialist Committees as required.
• Ensures department strategies are aligned with company strategies.
• Ensures adherence to all legal requirements, regulations and ordinances in their area of responsibility, and completes necessary training to keep informed on statutory requirements and updates.
• Manages their team by driving projects and tasks to completion through effective prioritization, work planning, resource allocation, and cross-functional collaboration.
• Identifies cost-saving opportunities and potential process improvements.
• Serves as the primary link between their team's staff and leadership to assure understanding of company goals, objectives, and opportunities for improvement.
• Other duties as assigned.
Education and Experience:
• Bachelor's Degree in Business, Environmental Sciences, Compliance, or a related field.
• A minimum of 5 years of progressive experience in Corporate Responsibility and Community Programs.
• A combination of education and experience providing equivalent knowledge.
Job Qualifications:
Knowledge/Skills/Abilities
• Problem-solving skills.
• Excellent verbal and written communication skills.
• Prepares written materials to meet purpose and audience.
• Develops and maintains positive relationships with internal and external parties.
• Excellent organizational skills; ability to multi-task in an efficient and professional manner. • Gives attention to detail and follows instructions.
Travel:
• Minimal travel as needed.
ALDI offers competitive wages and benefits, including:
401(k) Plan

Company 401(k) Matching Contributions

Employee Assistance Program (EAP)

PerkSpot National Employee Discount Program
In addition, eligible employees are offered:
Medical, Prescription, Dental & Vision Insurance

Generous Vacation Time & 7 Paid Holidays

Short and Long-Term Disability Insurance

Life, Dependent Life and AD&D Insurance

Voluntary Term Life Insurance
Click here to learn more about the benefits ALDI has to offer (https://careers.aldi.us/benefits)
ALDI is committed to equal opportunity for all employees and applicants. As a proud Equal Opportunity Employer (EOE), we do not discriminate based on race, color, national origin, ancestry, citizenship status, religion, sex, sexual stereotyping, sexual orientation, gender, gender identity, gender expression, age, marital status, mental or physical disability, medical condition, genetic information, military or veteran status, pregnancy (which includes pregnancy, childbirth, and medical conditions related to pregnancy, childbirth, or breastfeeding), or any other protected characteristic. Employment may be contingent upon ALDI's receipt of an acceptable and job-related drug test, motor vehicle report, and/or reference check, as applicable and permissible by law.