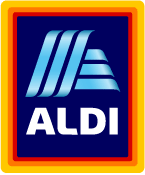 Job Information
ALDI

Supply Chain Manager - Project Management

in

Batavia

,

Illinois
We have a message to get out: we're growing. Fast. We're charting an aggressive growth course to become one of the top 3 grocery retailers in the US. That's why we need dedicated people to navigate the supply chain challenges. As we expand, this is your chance to join a team where your hard work is guaranteed to make a difference. The objective of this role is to manage and administer ALDI Supply Chain programs by economically securing product for the business, which in turn, promotes the company's objectives of maximizing sales and controlling expenses. In addition, the position will assist with the advancement of numerous Supply Chain initiatives in accordance with company guidelines.
In this role the Supply Chain Manager - Project Management will be responsible for driving our strategic projects with cross functional coordination of department resources to ensure timely execution and comprehensive results which benefit the entire supply chain. As a Supply Chain Manager - Project Management you will work with the International Supply Chain Management team and all US National Services departments (Real Estate, Warehouse Operations, Finance, etc.) to ensure each project is well rounded in its considerations. The ideal candidate will be comfortable working across multiple disciplines, is well organized, and is comfortable presenting their recommendations and results to executive leadership. A background in supply chain project execution, warehouse development, and project management is preferred. The objective of this role is to drive our initiatives to a comprehensive conclusion, employing creativity and problem solving to bridge the gap between our current operations and future aspirations.
Position Type: Full-Time
Work Location: Batavia, IL
This role is eligible to participate in ALDI's Hybrid Work Program, which allows remote work up to 3 days per week (i.e., work remotely up to 3 days per week; work in-office at least 2 days per week).
Duties and Responsibilities:
Must be able to perform duties with or without reasonable accommodation.
• Decides and approves equipment and material purchases according to the authority level and subsequently advises the direct leader.
• Decides on contracts within the scope of their responsibilities and in alignment with the direct leader.
• Assures the training, development, and performance of their team's staff to retain a motivated, professional workforce that achieves their career objectives.
• Recruits and recommends qualified employees for their team's staff positions.
• Approves all time-off requests for direct reports.
• Establishes and communicates job responsibilities and performance expectations to their team to assure mutual understanding of desired results; evaluates performance and achievement of expectations and desired results; resolves internal or external barriers that prohibit successful goal achievement.
• Understands the overarching company strategy, as well as communicates and models the core values, of the organization to create a sense of teamwork and membership among employees.
• Works closely with other senior members of staff and subject matter experts to develop and contribute to speeches, presentations, videos and other communication materials relevant to current business opportunities.
• Communicates relevant information and knowledge across multiple departments to help drive and develop sales and profitability for the business.
• Supports crisis communications.
• Reports any significant changes in their area of responsibility to their direct leader, with recommendations of action to be taken.
• Consults with direct leader in terms of dismissal, transfer, promotion and suspension of employees.
• Consults with leadership on the development of their team's strategy.
• Advises leadership to source external vendors for applicable services when appropriate.
• Liaises with regions to ensure timely and efficient communication flow.
• Consults with the business to effectively design and streamline applicable processes within the organization.
• Keeps up-to-date on external best practices and relevant changes to their field/area; communicates updates to leadership.
• Participates in special committees as required to establish best practices and business consistency.
• Anticipates, mediates and deescalates conflicts proactively.
• Checks and approves the expense sheets of their employees.
• Provides coverage for colleagues where necessary.
• Maintains an efficient and well-organized filing system for their area of responsibility and ensures that all documentation in their area is archived and disposed of properly.
• Ensures accurate and appropriate correspondence is treated in the strictest confidence.
• Checks the payroll of staff in his/her area of responsibility.
• Manages their team by driving projects and tasks to completion through effective prioritization, work planning, resource allocation, and cross-functional collaboration.
• Identifies cost-saving opportunities and potential process improvements.
• Serves as the primary link between their team's staff and leadership to assure understanding of company goals, objectives, and opportunities for improvement.
• Other duties as assigned.
Job Qualifications:
ALDI Acts Competencies:
Perform within ALDI Acts competencies as outlined below.
• Managing Self: Seeking feedback, reflecting upon personal behaviors and looking for growth opportunities. Displaying composure, resilience and a positive approach to work.
• Communicating with Impact: Communicating clearly and effectively in written, non-verbal and verbal communication to inform, inspire, motivate and influence. Appreciating the importance of listening, empathy and respect.
• Cooperating with Others: Creating and maintaining mutually beneficial relationships with internal and external stakeholders. Actively consulting, managing conflict and appreciating alternative perspectives and cultures.
• Leading People: Fostering a cooperative leadership style that empowers and motivates. Providing clear expectations and direction. Developing people in their roles and supporting future growth.
• Driving Decisions and Results: Showing ownership by making informed decisions, executing efficiently and taking responsibility for results. Pursuing goals and taking initiative. Using market awareness to better meet the customers' needs (internal and external).
• Managing Change: Demonstrating flexibility and embracing changes to adapt to shifting business needs and emerging technologies. Identifying opportunities for business improvements. Effectively implementing changes in alignment with business goals.
Job-specific Competencies:
Knowledge/Skills/Abilities
• Ability to recommend, interpret, and/or apply company policies and procedures.
• Gives attention to detail and follows instruction.
• Ability to develop rapport, trust, and open communication that enhances the growth and job performance of direct reports.
• Understands the history, strategy, organizational authority, interdependence of job duties, products, systems, and services of the company.
• Conflict management skills.
• Proficient in Microsoft Office Suite.
Education and Experience:
• Bachelor's Degree in Business, Supply Chain Management or a related field required.
• A minimum of 5 years of progressive experience in business and retail operations required.
• Or, a combination of education and experience providing equivalent knowledge.
• Supervisory experience preferred.
Physical Requirements:
• Work may be performed in an office, remote office or a combination of both where a computer and office equipment may be used as needed to perform duties.
• Regularly required to sit, reach, grasp, stand and move from one area to another.
• Constantly and repeatedly use keyboard/mouse.
• Occasionally required to push, pull, bend, lift and move up to 25 lbs.
Travel:
• Local travel required.
• Up to 10%.
ALDI offers competitive wages and benefits, including:
401(k) Plan

Company 401(k) Matching Contributions

Employee Assistance Program (EAP)

PerkSpot National Discount Program
In addition, eligible employees are offered:
Medical, Prescription, Dental & Vision Insurance

Generous Vacation Time & 7 Paid Holidays

Up to 6 Weeks Paid Parental Leave at 100% of pay

Up to 2 Weeks Paid Caregiver Leave at 100% of pay

Short and Long-Term Disability Insurance

Life, Dependent Life and AD&D Insurance

Voluntary Term Life Insurance
Click here to learn more about the benefits ALDI has to offer (https://careers.aldi.us/benefits)
ALDI is committed to equal opportunity for all employees and applicants. As a proud Equal Opportunity Employer (EOE), we do not discriminate based on race, color, national origin, ancestry, citizenship status, religion, sex, sexual stereotyping, sexual orientation, gender, gender identity, gender expression, age, marital status, mental or physical disability, medical condition, genetic information, military or veteran status, pregnancy (which includes pregnancy, childbirth, and medical conditions related to pregnancy, childbirth, or breastfeeding), or any other protected characteristic. Employment may be contingent upon ALDI's receipt of an acceptable and job-related drug test, motor vehicle report, and/or reference check, as applicable and permissible by law.