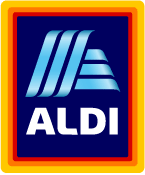 Job Information
ALDI

1st Shift Warehouse Team Leader

in

Dwight

,

Illinois
We're ALDI, one of America's favorite grocers. We've grown a lot in the past few years, expanding our reach and customer base all around the country. Whether it's in customer service or our exceptional products, we owe our success to the efficiencies we create in every corner of our company and the people at each level who make that happen.
Position Type: Full-Time
Average Hours : 45 hours per week
Starting Wage: $26.32 per hour
Weekend Premium: Weekend premium pay of the hourly rate plus $1.00 will be paid for hours worked on Sunday.
Duties and Responsibilities:
Must be able to perform duties with or without reasonable accommodation.
• Communicates necessary issues to third party Site Supervisors on an ongoing basis.
• Supervises the daily receiving of product, the storage and/or removal of equipment, and communicates promptly with in-house and outside carriers.
• Coordinates/organizes delivery of products to maximize trailer usage.
• Discusses resource allocation and task delegation for the team with leadership.
• Regularly communicates information and updates to leadership.
• Inspects inbound and outbound deliveries to ensure compliance with established quality guidelines.
• Monitors and manages controllable expenses.
• Supervises the daily inventory controls such as product rotation, slot verifications, auditing, review of negative stock, claim follow-up, and delivery note accuracy.
• Communicates with stores regarding order changes or requests for equipment/supplies, and addresses and/or resolves questions regarding order changes.
• Prepares and establishes daily shipping schedules to ensure stores have inventory necessary to meet customer needs.
• Supervises and ensures compliance with company guidelines and procedures, and compliance with federal, state and local regulations.
• Develops and implements action plans to improve operating results.
• Leads peers on tasks and/or projects, acting as a first point of contact.
• Communicates and models job responsibilities, performance expectations, and the values of the company.
• Assists in the training of new employees and the ongoing development of the team.
• Other duties as assigned.
Education and Experience:
• High School Diploma / GED.
• A minimum of 3 years of progressive experience in warehouse operations.
• A combination of education and experience providing equivalent knowledge.
Job Qualifications:
Knowledge/Skills/Abilities
• Develops rapport, trust, and open communication that enhances the growth and job performance of warehouse personnel.
• Works cooperatively and collaboratively within a group.
• Ability to evaluate work performance and motivate behavior change when necessary.
• Ability to facilitate group involvement when conducting meetings.
• Develops and maintains positive relationships with internal and external parties.
• Negotiation skills.
• Conflict management skills.
• Ability to interpret and apply company policies and procedures.
• Knowledge of the products, services, and systems of the company.
• Problem-solving skills.
• Excellent verbal and written communication skills, including the ability to prepare written materials to meet purpose and audience.
• Ability to stay organized and multi-task in a professional and efficient manner.
• Gives attention to detail and follows instructions.
• Establishes goals and works toward achievement.
• Knowledge of human resource management and the ability to manage personnel relating to training, development, motivation, retention, and discipline.
Physical Demands:
• Regularly required to sit, stand, bend, reach, push, pull, lift, carry, and walk about the warehouse.
ALDI offers competitive wages and benefits, including:
401(k) Plan

Company 401(k) Matching Contributions

Employee Assistance Program (EAP)

PerkSpot National Employee Discount Program
In addition, eligible employees are offered:
Medical, Prescription, Dental & Vision Insurance

Generous Vacation Time & 7 Paid Holidays

Short and Long-Term Disability Insurance

Life, Dependent Life and AD&D Insurance

Voluntary Term Life Insurance
Click here to learn more about the benefits ALDI has to offer (https://careers.aldi.us/benefits)
ALDI is committed to equal opportunity for all employees and applicants. As a proud Equal Opportunity Employer (EOE), we do not discriminate based on race, color, national origin, ancestry, citizenship status, religion, sex, sexual stereotyping, sexual orientation, gender, gender identity, gender expression, age, marital status, mental or physical disability, medical condition, genetic information, military or veteran status, pregnancy (which includes pregnancy, childbirth, and medical conditions related to pregnancy, childbirth, or breastfeeding), or any other protected characteristic. Employment may be contingent upon ALDI's receipt of an acceptable and job-related drug test, motor vehicle report, and/or reference check, as applicable and permissible by law.