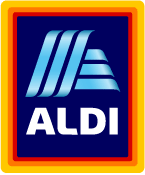 Job Information
ALDI

District Manager - O'Fallon, MO Division

in

O'Fallon

,

Missouri
We're ALDI, one of America's favorite grocers. We've grown a lot in the past few years, expanding our reach and customer base all around the country. Whether it's in customer service or our exceptional products, we owe our success to the efficiencies we create in every corner of our company and the people at each level who make that happen.
Roles within this division cover these areas: Eastern Missouri, Central & Southern Illinois, Southern Iowa and Northeast Arkansas
Click here to view our divisional map
District Managers
A minimum $85K salary with an increase to $90K starting January 1, 2022 (inclusive of $5K signing bonus)
Potential to earn $115K+ in five years
Salary/bonus varies by market
For consideration, please submit your resume by clicking Apply Now .
Our District Managers are an integral part of the organization. Responsible for managing millions of dollars and providing hands-on leadership to their own districts, our district managers have the chance to make a true impact on our company. Key responsibilities included running up to five stores within a designated district, leading store personnel and making decisions to drive business results.
District Managers begin their ALDI career by completing a thorough year-long training program. The program is a hands-on learning experience that immerses new hires in the day-to-day operations of ALDI and exposes them to the entire business. While in training you will work closely with a peer advisor and executives throughout the division.
We have important requirements for all potential ALDI employees. Some expectations of a District Manager are:
Ability to develop rapport, trust and open communication that enhances the growth and job performance of store personnel

Ability to organize and conduct group meetings as well as facilitate group involvement

Knowledge of human resource management related to recruitment, selection, training, development, motivation, retention and separation

Proficient in managing conflict through skills and selecting the most appropriate approach to mediate disagreements

Strong attention to detail, highly organized and effectively prioritizes and completes activities consistent with expected deadlines and goals

Skilled in negotiating using compromise, persuasion, rationale and diplomacy to arrive at satisfactory conclusions

Knowledge of the products, services and systems at ALDI
A Bachelor's degree is required, and a minimum graduating GPA of 3.0 is preferred.
ALDI offers competitive wages and benefits, including:
DMs will either be provided an Audi A3 or BMW X1

iPhone

Major Medical, Dental, Vision Insurance & Prescription Coverage for Eligible Employees

Generous Vacation Time

401(k) Plan

Company Contribution to Retirement Savings Plan

Short- and Long-Term Disability Insurance for Eligible Employees

Life & Disability Insurance for Eligible Employees
ALDI is proud to be an Equal Opportunity Employer.
ALDI offers competitive wages and benefits, including:
401(k) Plan

Company 401(k) Matching Contributions

Employee Assistance Program (EAP)

PerkSpot National Employee Discount Program
In addition, eligible employees are offered:
Medical, Prescription, Dental & Vision Insurance

Generous Vacation Time & 7 Paid Holidays

Short and Long-Term Disability Insurance

Life, Dependent Life and AD&D Insurance

Voluntary Term Life Insurance
ALDI is committed to equal opportunity for all employees and applicants. As a proud Equal Opportunity Employer (EOE), we do not discriminate based on race, color, national origin, ancestry, citizenship status, religion, sex, sexual stereotyping, sexual orientation, gender, gender identity, gender expression, age, marital status, mental or physical disability, medical condition, genetic information, military or veteran status, pregnancy (which includes pregnancy, childbirth, and medical conditions related to pregnancy, childbirth, or breastfeeding), or any other protected characteristic. Employment may be contingent upon ALDI's receipt of an acceptable and job-related drug test, motor vehicle report, and/or reference check, as applicable and permissible by law.