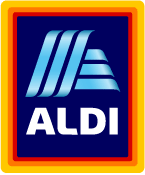 Job Information
ALDI

National Projects Analyst I

in

Salisbury

,

North Carolina
We're ALDI, one of America's favorite grocers. We've grown a lot in the past few years, expanding our reach and customer base all around the country. Whether it's in customer service or our exceptional products, we owe our success to the efficiencies we create in every corner of our company and the people at each level who make that happen.
The National Warehouse Operations team allows you to make decisions that will make an impact at one of the nation's top grocers. We are a group of strong analytical thinkers, each with a dash of our own unique creative vision. We are always on the lookout for those improvements that will keep ALDI moving forward. Projects range in scope from analyzing delivery methods and frequency to efficiently selecting goods in our distribution centers. On our team your work will make a difference. Find your fit in one of our National Warehouse Operations role.
Position Type: Full-Time
Starting Salary: $66,000 per year
Duties and Responsibilities:
Must be able to perform duties with or without reasonable accommodation.
• Delivers and facilitates timelines and project content and holds regular collaboration sessions with business stakeholders to provide updates as well as documents any feedback from the business.
• Supports projects according to the position's objectives upon their direct leader's request.
• Conducts review of assigned project topic(s) to determine best practices and anticipated impact of the project.
• Communicates and informs leader of issues, status and results of assigned tasks in a timely fashion.
• Analyzes working procedures with the objective to identify best practices and improve efficiencies.
• Assists their direct leader in implementation and rollouts of large-scale projects.
• Develops and executes plans for smaller scale projects.
• Communicates status effectively and creates required project deliverables including: project plans, feasibility studies, executive summaries, cost/benefit analyses, training materials, procedure documents, and/or rollout materials.
• Identifies project issues and recommends corrective action as appropriate.
• Collaborates with team members and communicates relevant information to direct leader.
• Upholds the security and confidentiality of documents and data within area of responsibility.
• Other duties as assigned.
Job Qualifications:
ALDI Acts Competencies:
Perform within ALDI Acts competencies as outlined below.
• Collaborates and Cooperates with Team: Commits to and supports a collaborative and high-performing working environment with peers and managers.
• Drives for Success: Seizes opportunities and proactively takes concrete actions to complete tasks. Goes the "extra mile" and persistently overcomes obstacles to improve outputs.
• Focuses on the Customer: Seeks to understand underlying customer needs to create value. Drives the team to maintain focus on customers.
• Focuses on Quality: Takes an efficient, analytical approach to solve problems or produce outputs in an accurate and timely manner. Ensures quality and accuracy of results.
• Plans and Prioritizes: Sets priorities and organizes information in order to efficiently and effectively "get the job done".
Job-specific Competencies:
Knowledge/Skills/Abilities
• Gives attention to detail and follows instruction.
• Ability to stay organized and multi-task efficiently.
• Ability to work both independently and within a team environment.
• Establishes goals and works toward achievement.
• Effective time management; maximizes productivity.
• Understands the strategy, organizational authority, interdependence of job duties, products, systems, and services of the company.
• Ability to recommend, interpret and apply company policies and procedures.
• Analyzes and interprets data.
• Prepares written materials to meet purpose and audience.
• Develops and maintains positive relationships with internal and external parties.
• Understands cost/benefit and financial analysis.
• Knowledge of financial analysis strategies and how to effectively apply them in decision-making.
• Proficient in Microsoft Office Suite.
• Flexibility in adapting to changing priorities, assignments, and other interruptions, which may affect pre-established timelines.
Education and Experience:
• Bachelor's Degree in Accounting, Finance or a related field required.
• A minimum of 1 year of relevant experience required.
• Or, a combination of education and experience providing equivalent knowledge.
Physical Requirements:
• Work is performed in an office environment where a computer, telephone and other office equipment are used as needed to perform duties.
• Regularly required to sit, reach, grasp, stand and move from one area to another.
• Constantly and repeatedly use keyboard/mouse.
• Occasionally required to push, pull, bend, lift and move up to 25 lbs.
Travel:
• No travel required other than possibly during initial training.
ALDI offers competitive wages and benefits, including:
401(k) Plan

Company 401(k) Matching Contributions

Employee Assistance Program (EAP)

PerkSpot National Employee Discount Program
In addition, eligible employees are offered:
Medical, Prescription, Dental & Vision Insurance

Generous Vacation Time & 7 Paid Holidays

Short and Long-Term Disability Insurance

Life, Dependent Life and AD&D Insurance

Voluntary Term Life Insurance
Click here to learn more about the benefits ALDI has to offer (https://careers.aldi.us/benefits)
ALDI is committed to equal opportunity for all employees and applicants. As a proud Equal Opportunity Employer (EOE), we do not discriminate based on race, color, national origin, ancestry, citizenship status, religion, sex, sexual stereotyping, sexual orientation, gender, gender identity, gender expression, age, marital status, mental or physical disability, medical condition, genetic information, military or veteran status, pregnancy (which includes pregnancy, childbirth, and medical conditions related to pregnancy, childbirth, or breastfeeding), or any other protected characteristic. Employment may be contingent upon ALDI's receipt of an acceptable and job-related drug test, motor vehicle report, and/or reference check, as applicable and permissible by law.